Alderney Gambling Control Commission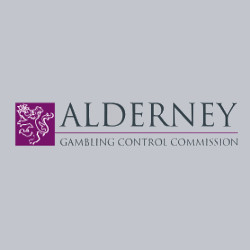 Alderney Gambling Control Commission (AGCC) was established in 2000 to regulate all gambling activities within their territory. With more than a decade is the gambling world, the commission has managed to get a vast network of eGambling compared to other licensing authorities. Many companies prefer Alderney license because it is transparent and offers low tax systems. Additionally, they offer safe, resilient and unrestricted services to both established and new casino operators.
Applying for AGCC License
To apply for a license from the Alderney Gambling Control Commission one must submit to the commission the following information:
A completed application form
A deposit to cater for all the AGCC application expenses
All relevant supporting documents
All related crucial individual application form
Types of Licenses
As at now Alderney Gambling Control Commission issues licenses in two main different categories. Business to customer (B2B); it majorly used by operators who have a direct connection with the player. Business to business (B2B); it is for business owners who coordinate with software providers and online casino operators.
It should be understood from the start that Alderney Commission provides licenses for different activities such as casino gambling, sports betting, lotteries and poker variations.
Requirements for Acquiring a License
Before an individual or a company is given a license, there certain requirements that should be submitted to the commission.
Original passports of all company founders
A certificate of experience in the relevant field
The memorandum of association
Final decision of the board meeting concerning the incorporation and assignment of the commission director
All receipts about office expenses
Necessary documents indicating the residency of at least one of the founders
A realistic business plan
A functional gambling site registered in accord with the laws of the country
Dispute Resolution
Playing at an online casino can be quite challenging especially when you are new to online gambling. Due to this reason, online casinos tend to have a procedure for resolving disputes. At Alderney Gambling and Control Commission (AGCC), an official is assigned with the role of following every player's disputes and other concerns until they are solved. It is recommended to use the official complaint form because it is designed to reduce the heavy work of explaining yourself to the commission or gambling platform.