Isle of Man Gambling Commission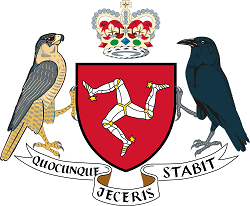 The Isle of Man Gambling Commission was established in 2001 and it is located between the Ireland and England. Whereas most people think that it one with the United Kingdom, the fact is that it belongs to the British dependency. The commission works hand-in-hand with the UK government to provide services on legal matters anytime there is a dispute.
All casino platforms bearing a license from the Isle of Man Gambling Commission is considered as legit and safe for gambling. It should be noted from the beginning that the commission is among the few which are whitelisted by the British Gambling Commission.
Goals of the Gambling Commission
The main goal of every licensing authority is to ensure that players and player information are safeguarded at all times. Other goals of the commission include:
To create a trust fund that monitors all deposits and withdrawals
To control all advertisements from the operators
To ensure that all complaints are tabled, investigated and solved on time
To ensure that all license holders have enhanced security systems
To carry out audits on all games offered by the casino operator
The Licensing Procedure
In order to acquire a license from the Isle of Man Gambling Commission, one must submit the application forms and make the necessary payments as demanded by the law. The commission will carry out an investigation about the applicant before issuing the license. Below are the main areas that the commission reviews.
History of the applicant with a stake of 5% or more
The full cost of the company
The governing rules and regulations of the applying company
The business plan of the company
The credibility of the software providers
Internal affairs management and control
Advantages of The Isle of Man License
A simple and fast application process
State of the art infrastructure
Relatively cheap compared to other authorities
The Bottom Line
If you are new to the gambling world, we suggest you choose online casinos with licenses from the Isle of Man Gambling Commission. All operators are thoroughly investigated to ensure that they offer what is stated in their application forms. Moreover, all players with complaints are free to file their complaints at any time they want via email.