United Kingdom Gambling Commission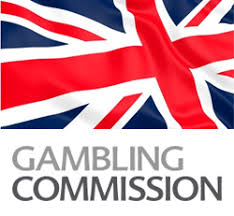 The United Kingdom Gambling Commission (UKGC) was founded in 2007 in accordance to the 2005 Gambling Law. It offers licenses both to online casino operators and land-based casinos. The commission was first established to come up with licensing procedures for all the online sites in the UK. Consequently, the casino operators started paying for the licenses and taxes. The UK Gambling Commission is guided by three main core principles:
To prevent all forms crime associated to online gambling
To ensure that gambling is conducted in a transparent and fair way
To protect minor from being exploited by gambling
Types of Licenses
The UK Gambling Commission license covers six different types of premises licenses. However, each premise license is issued to every single business. The premise licenses include:
Online Casinos
Adult Gaming Centres
Family Entertainment Centres
Sports Betting
Bingo Games
License Requirements
One you have settled for the type of license you want for your business, you need to equip yourself with registration fee before you apply. It is important to note from the start that the UKGC's license take approximately 16 weeks to process after all the necessary information is submitted.
Nevertheless, if you want a representative to apply on behalf of you, he/she will have to fill in the whole registration form but the password will be emailed to the primary email used in the registration. The following information will be needed during the application:
A complete company structure indicating all the shareholders with 3% or higher
Personal information of all people involved in the application and the Personal Management License (PLM) or Annex A Personal Declarations
Description of how the business will be getting funds
Three projections with all supporting assumptions
A realistic business plan
All policies and procedures of the business
Dispute Resolution
In case you feel like filing a complaint about any injustice, there is a Resolver tool to help you submit it to the agents. The Resolver tool creates a file case and submits it to the operator's support team. Alternatively, you can reach the operators via a phone call and email.