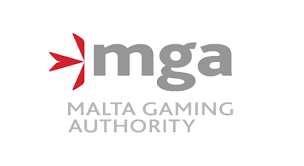 The Malta Gaming Authority (MGA) was established in way back in 2013 to overview the all gambling activities in online casinos and land-based casinos. They have made a name for themselves in the iGaming world for offering relatively low taxes. The commission works hard to ensure that all players access and safe gambling environment. The MGA boasts of licensing and regulating all gambling activities of over 100 companies including software providers within the jurisdiction of Malta. Some of the
main game sectors covered by the MGA license include:
Advertising lotteries
Amusement machines
Commercial bingo halls
Cruise casinos
Gaming devices
National Lottery
Non-profit games
Racecourse bets and sweepstakes
Remote gaming
The Code of Ethics
Like other licensing authorities, the Malta Gaming Authority is bound some code ethics to help them secure all the interests of the casino operator and online gamblers. They include:
Responsibility
Respect
Fairness
Honesty
Excellent competence
Types of Licenses
Currently, the casino offers players with four different types of licenses:
Remote gaming license
Remote betting license
Advertising license
License to host and oversee all remote gaming operations
MGA The Main Goals
Protect all minors from being exploited
Encourage responsible gaming
To provide a one-stop-shop for all license operations
Ensure that gaming is free from all criminal activities
To protect the gamblers rights
Fees and Other Charges
The following money must be paid to the authority before or after a license is issued:
Application fees €2,330
Yearly license fees €25,000
Renewal fees €1,500
Approval fees for Transfer €1,500
Administrative fees (where needed)
Dispute Resolution
When a player files a dispute at the Malta Gaming Authority (MGA) it is investigated by the authority's officials either directly or by referring to the relevant licensee. Moreover, the player with the complaint must be notified in writing about the authority's decision. Alternatively, players can forward their complaints via phone call.
Licensing Procedure
Each license from the MGA takes a duration of 5 years as long as the company is based in Malta. The following rules must be adhered to by the applicant:
All the gaming servers of the company must be in Malta
The company's database must be in Malta
The applying company must be established in Malta
At least a senior executive from the company must work in Malta